BFF Christine has returned from Japan with a bevy of treasures for watashi:
Curry-flavored Pringles.
Awamori - snake sake.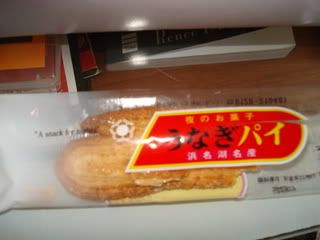 Unagi pie - a cookie-type thing made from crushed dried eel. AKA a "snack for nights."
"Men's Style" - chewing gum for men.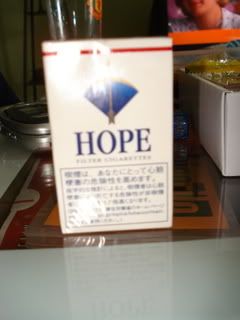 "Hope" mini-cigs.
Cell phone bear, penguin cookie cutter, paper frog.
Arigato gozaimashita, Christine!