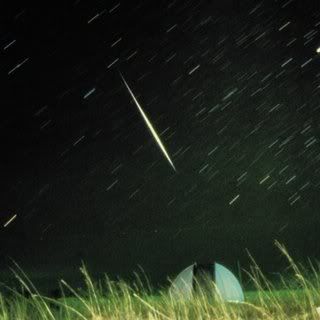 A geminid meteor
via.
Mark your calendars for the
Geminid Meteor Shower
, which is expected to peak on the Pacific Coast in the early morning hours of December 14th. Astronomers bill the Geminids as the "year's best meteor shower," with "slow, bright, graceful meteors and fireballs" originating from the constellation Gemini.